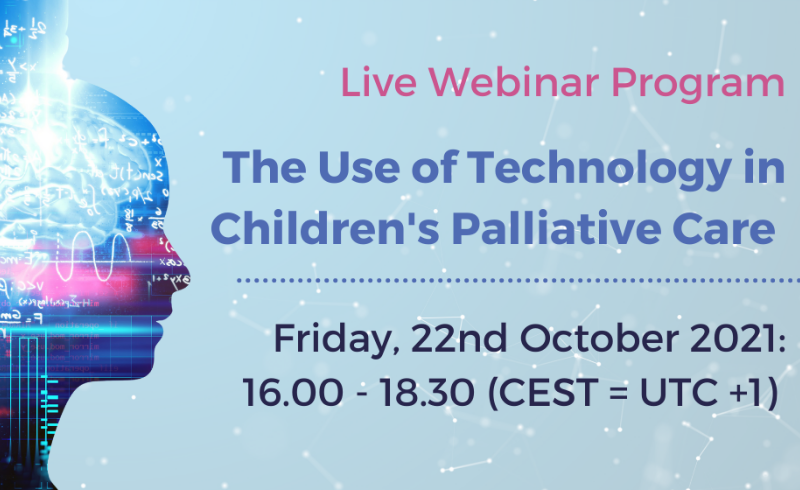 Save the date! Live webinar "The Use Of Technology In Children's Palliative Care"
event 20 de setembro 2021
The COVID-19 pandemic has highlighted how, particularly in challenging and crisis situations, the use of technology and digital tools can be valuable allies in the delivery of patient care, in the rationalization of human and physical resources and in sustaining communication between medical staff, patients and their families.
This online event aims to examine the relationship between technological innovation and pediatric palliative care. In clinical practice, what are the experiences of those using these tools in pediatric palliative care? In which contexts can these technologies be beneficial? What is the impact at an anthropological and ethical level? We will attempt to answer these and other questions thanks to the contribution of a panel of international experts.
It will be an opportunity to come together, albeit virtually, with colleagues from around the world to explore the potentiality and limits of technology applied to the care of children with serious and incurable illness.
The language of the event is English. The webinar will be recorded. There is no fee to participate in the webinar, however, registration is required.